As the continent has finally realized the importance of self-sufficiency, it is coming together to address the pressing food insecurity issue.
Food Insecurity is a major issue across the African continent. Climate change, the Covid-19 pandemic and Russia's war in Ukraine have only made the situation worse adding to food shortages and high prices. While Africa has many economic woes like soaring inflation, rising debt but perhaps no other issue requires more urgent attention than its food insecurity in Africa.
As the continent has finally realized the importance of self-sufficiency, it is coming together to address the pressing food insecurity issue and has set out to achieve Zero Hunger Target.
African Food Summit, 2023
The second international summit on food production in Africa is to open in Dakar, Senegal. President MackySall of Senegal and Chairperson of the African Union will host the three-day Dakar II Food summit from 25 January, with the African Development Bank Group as co-host.
In the summit, African heads of state and government together with development partners will gather to strategically map plans to unlock Africa's food producing potential and position the continent to become a breadbasket to the world.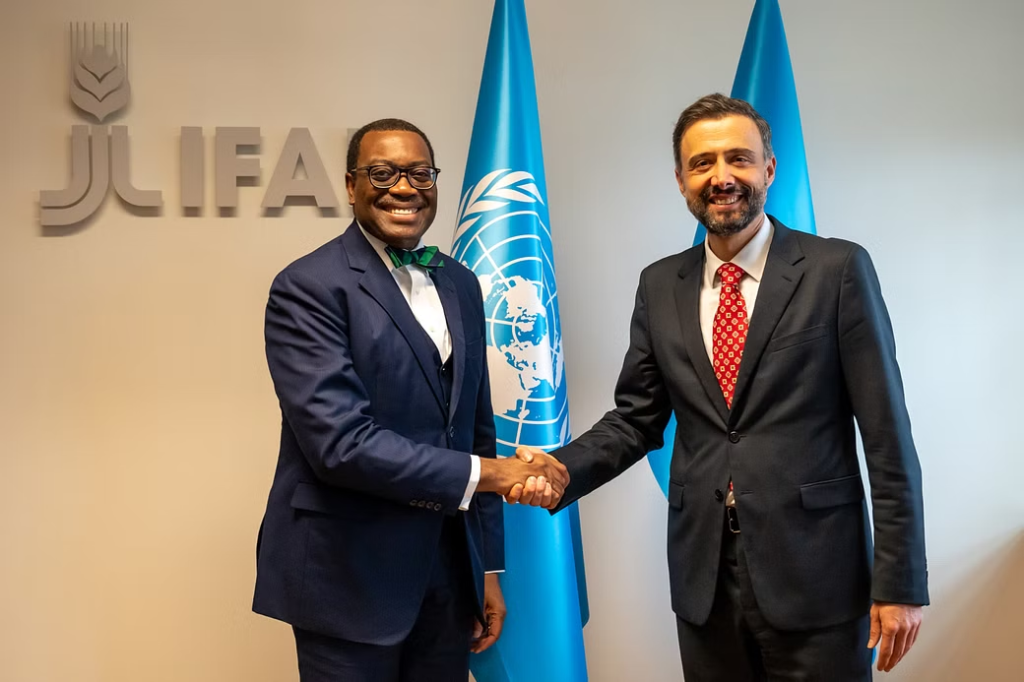 The agenda of this summit is the improvement of Africa's food nutrition and security, leveraging the continent's huge agricultural resources, boosting international trade, expanding market share, and production and processing value addition.
In this summit, heads of state and government will convene sessions to develop transformational country-specific food and delivery compacts. African countries are also expected to make measurable political commitments to implement policies designed to eliminate extreme poverty, hunger and malnutrition in Africa.
Africa's food insecurity
At least one in five Africans goes to bed hungry and an estimated 140 million people in Africa face acute food insecurity, according to the 2022 Global Report on Food Crises 2022 Mid-Year Update. The Horn of Africa is experiencing the longest and most severe drought on record. Millions of people are on the verge of starvation.
The deteriorating food security crisis in countries like Somalia, Kenya and Ethiopia is alarming. According to a statement by a consortium of 16 international organizations, large-scale loss of food and income over the past two years, due primarily to drought, has led to food insecurity for 21 million people across the region.
Apart from this, more than 3 million people face emergency levels of food insecurity. In Somalia, the drought has forced over 1.3 million people to abandon their farms and migrate to displacement sites.
Significance of Dakar 2 summit
In such a situation, the summit is of paramount importance for Africa. The continent has its potential to not just be food self-sufficient but it can also feed the world with 65% of the World's most arable land and abundant water resources. Its vast savanna areas alone are estimated at 400 million hectares, of which only 10% (40 million hectares) is cultivated.
The summit is a part of Africa's collective efforts to help it achieve an ambitious target of "Zero Hunger". It seeks to achieve this by mobilizing political support for the structural transformation of agriculture in Africa.
The summit will also share successful experiences on food and agriculture in selected countries, contributing to African food sovereignty and resilience. This includes the African Development Bank's Technologies for African Agricultural Transformation (TAAT) platform, which is delivering heat-tolerant wheat, drought-tolerant maize, and high-yield rice seeds to 11 million African farmers in 21 countries.
Investing in raising agricultural productivity, supporting infrastructure, climate smart agricultural systems, with private sector investments all along the food value chain can help unleash Africa's agricultural potential and its agricultural output could increase from $280 billion per year to $1 trillion by 2030.
Agriculture is the backbone of African economy. A few African countries are also doing extremely well in raising agricultural productivity and becoming self-sufficient. For example, Zimbabwe has registered its largest wheat harvest in 2022. It has registered 375,000 tons wheat harvest, making the African country a self-sufficient agricultural powerhouse. Further, the country no longer needs to import wheat to meet its needs, which will help save the country 300 million dollars in import costs.
This is a remarkable achievement and should be an example to follow for other African countries. Thus, this landmark food summit is touted to be a turning point towards Africa's food sovereignty and resilience for the entire continent. It is a huge step taken by African heads of states who are prioritizing collective effort in Africa to break the chains of food insecurity.
TFIGlobal