I would like to start by demystifying the concept of energy transition, as this phenomenon has existed since the dawn of humanity. In fact, there have been important milestones that have led to changes in the energy matrix, fundamentally related to energy opportunities from other driving forces or discoveries of new fuels.
Examples of this are the transition from the use of wood to coal, industrialisation and the advent of the steam engine, the discovery of oil as an energy source and the acceleration of globalisation and consequent increase in energy demand.
Today, the driving force associated with the energy transition is distinct, it is associated with the phenomenon of climate change and concurs with the broader objective of reducing carbon emissions and preventing global temperature increase – which the Paris agreements set as a preferential target to stay below 1.5 degrees Celsius of pre-industrial levels, and for this, emissions need to be cut by around 50% by 2030.
It is therefore necessary for countries to make changes in their energy matrices to move away from production rich in greenhouse gases (e.g. oil, coal) and invest in renewable and cleaner energy sources.
It is expected that natural gas will play a preponderant role in this energy transition, being an option for heating, cooking and industrial applications.
In terms of carbon gas emissions, natural gas has a significant advantage over coal (approximately 50% of emissions), representing a viable option for the reduction of carbon emissions in the short term and in a period of transition to the full adoption of renewable energies, and of affirmation of other alternative energy sources such as hydrogen.
"I remember a video of Minister Simon Kofe from the Pacific island of Tuvalu making a speech in a suit and tie with water up to his waist. An original way to draw attention to and denounce the impacts of rising ocean levels, and one that went viral on social media."
There is a paradigm worth highlighting here for African countries: they are among those that contribute the least to climate change, but are among the most vulnerable to its impacts such as rising sea levels, desertification, ocean acidification and extreme events. It should be recalled that in Mozambique, the damage inflicted by the recent natural disasters associated with cyclones Idai and Kenneth is estimated to amount to 3.2 billion US dollars.
This asynchrony culminated in the approval, at the UN climate conference (COP27), of a Loss and Damage Fund for countries particularly vulnerable to climate change.
This idea began to be negotiated three decades ago, when the most vulnerable countries began to demand compensation for climate change for which they were not historically responsible. Representatives from 24 countries will work together next year to decide the format of this Loss and Damage Fund, which countries should contribute to the proposal and where and how the funds will be distributed.
I remember a video of Minister Simon Kofe from the Pacific island of Tuvalu making a speech in a suit and tie with water up to his waist. An original way to draw attention to and denounce the impacts of rising ocean levels and which went viral on social networks.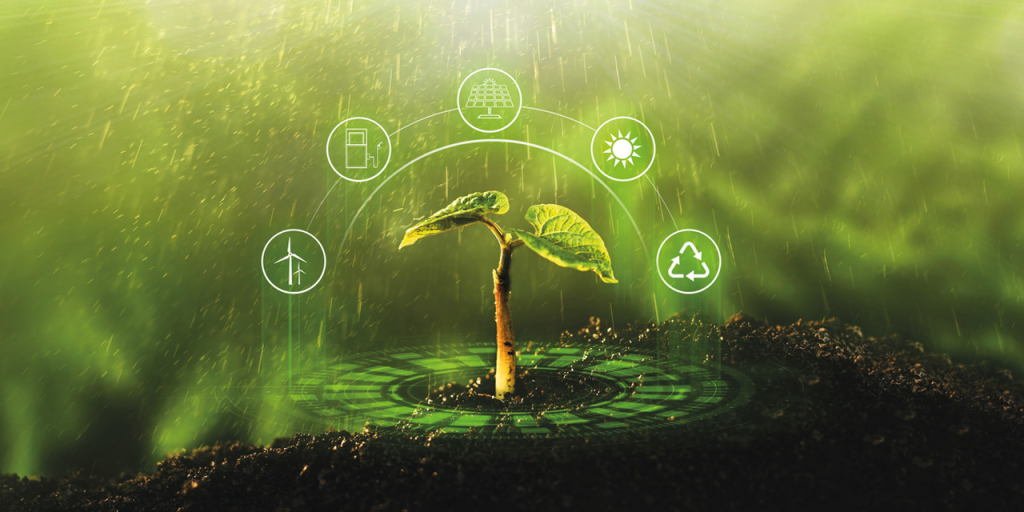 Mozambique has a key position in this global endeavour, both as an effective contributor to the energy transition in the region and in the world, and as a player congregating this group of vulnerable countries that will have to make their voices heard until important elements of the structuring of the said fund are decided at the next COP28. Otherwise, let us see: in what concerns the energy matrix, Mozambique has already a predominance of renewable sources in its production, namely hydric, which represents 77% of the current generation of the internal market and is energy supplier to countries of Southern Africa.
It should be noted that the generation capacity of this type of energy is the largest in Southern Africa, estimated at 15 GW, and that there are projects under development to capture this potential such as Mphanda Nkuwa, which plans to install 1500 MW of hydroelectric power. In terms of solar energy we should also highlight the Mocuba and Metoro projects with 40 MW capacity in each plant.
Mozambique also has vast areas of forest that contribute decisively to carbon capture, reserves of 180 TFC of natural gas and several projects under development that will be key as a catalyst for short term transitional energy sources. It should also be noted that as the world, and specifically the EU, tries to gain independence from Russian gas and oil, other countries like Mozambique are gaining ground in the energy market. Some African and Middle Eastern countries may be key elements in the post-war reconstruction of Europe's energy security, as well as in its transition to renewable energy sources.
In parallel, it is up to Mozambique to be a pivot in increasing and accelerating the mobilisation of financial support for the region as a result of the Loss and Damage Fund enunciated at COP27.
This aspect is critical to provide an equitable solution to the global energy crisis, but always being aware that it is not enough without the parallel commitment to mitigate and phase out all fossil fuels. António Guterres, UN Secretary-General, left a warning: "we are on the highway to climate hell and with our foot still on the accelerator."
These are unique times of opportunities and challenges that place Mozambique in a privileged place for the diversification of energy sources globally and as a key player in the promotion of clean energy in the region.
The effort will have to be joint between the Government of Mozambique, multilaterals, the private sector and institutional investors to make existing infrastructure projects viable and increase funding for natural gas, renewable energy systems and storage projects.
Some make time an eternal present, others a past without news. This is not where we want to be because time flies and this time Mozambique can be key in the future. We must make it happen!