"Business should be a driver for social good, not just for generating profits." – Marc Benioff
Marc Benioff, founder and CEO of Salesforce, believes that businesses have a crucial role to play in creating positive change in society.
He is an advocate of the "1-1-1" business model, which allocates 1% of revenue, 1% of employee time and 1% of company products to social causes. This approach is an example of how companies can go beyond profit and make a difference in the communities where they operate.
Nowadays, sustainability is an increasingly relevant theme in the business world. The importance of integrating sustainable practices in all areas of the company is becoming increasingly evident.
Companies need to take responsibility for their actions and ensure that they do their part in preserving the environment while contributing to the creation of a fairer and more equitable society.
Leaders must be the spokespersons for society's aspirations, ethical individuals, transparent, respectful of people and of the environment. Above all, they must lead with values in order to generate economic value and prosperity
Throughout this article, based on this premise, we will explore how companies can implement sustainability strategies and share some examples of Mozambican companies from different sectors that went beyond profit and obtained a differentiating and impacting role in the communities where they operate.
Social and environmental innovation
Companies can invest in innovations that contribute to the solution of social and environmental problems, such as the use of renewable energy sources, waste management and the reduction of carbon emissions. By investing in green technology, they can reduce operating costs and increase energy efficiency.
Inclusion and Diversity
Companies are continually working to increase the diversity and inclusion of their teams. They recognise that diversity is a competitive advantage and that inclusion is essential to building a healthy company culture. By adopting inclusion and diversity policies, they can improve innovation, performance and employee satisfaction.
Catalyst and future-ready leadership
Catalyst leadership is critical to the success of a sustainability strategy.
Company leadership needs to be committed to and active in sustainability and have the skills to lead the implementation of change.
Leaders must be the spokespersons for society's aspirations, ethical individuals, transparent, respectful of people and the environment. Above all, they must lead with values in order to generate economic value and prosperity.
A "future-ready" leadership is one that is prepared to face the challenges of the future, considering the importance of sustainability in all areas of life and business. Such leadership is capable of thinking long-term, acting with social and environmental responsibility and promoting sustainable innovation in its activities.
Companies that are "future-ready" are better prepared to face the challenges of a changing world and are more likely to prosper in the long term.
Corporate social responsibility agenda focused on purpose
This is a business strategy that seeks to align a company's actions and values with a specific social or environmental purpose.
This includes a wide variety of initiatives, such as reducing greenhouse gas emissions, using renewable energy, reducing waste, conserving natural resources and promoting fair labour practices.
To implement a corporate social responsibility agenda, companies must carefully evaluate their operations and identify opportunities for improvement.
This may include adopting new technologies, reviewing production processes and even switching to more sustainable suppliers.
In addition, companies should clearly communicate their sustainability goals and progress. This enables them to engage employees, customers and shareholders and demonstrates a commitment to social and environmental responsibility.
Some examples of the implementation of the drive for social good in Mozambique
(i) Coca-Cola Sabco (Mozambique) SA – CCSM is an example of catalytic and "future-ready" leadership on the issue of waste recycling and supporting local communities. The Coca-Cola Company has announced its ambition to lead the sustainable packaging industry. The company has set a goal to make all its packaging 100% recyclable globally by 2025, in addition to collecting and recycling the equivalent of 100% of PET plastic bottles sold in its markets by 2030, through the "World Without Waste/World Without Waste" programme. In implementing the programme in Mozambique, CCSM has the help of five companies that export the PET to South Africa, where it is then transformed into polyester or resin for the production of new bottles. Each year, CCSM invests about 31 million meticais in the recycling programme, which impacts about 6,600 young people and women, generating income for about 40,000 families. In addition, the company also has other sustainability initiatives, such as the supply of water to communities through the construction of boreholes. With this commitment, CCSM seeks to create a positive impact throughout its value chain and lead the transition to a circular and sustainable economy.
(ii) Maragra Açúcar SA is a good example of how a company can have a strong Corporate Social Responsibility agenda focused on its purpose which is to produce high quality sugar responsibly and sustainably, developing the communities where it operates. The company helps the local community by creating employment, offering education and training programmes, providing health services such as maternity, water and electricity, in addition to the malaria control programme in the communities where it operates. Additionally, it is environmentally friendly and uses responsible agricultural practices. At the factory they have opted to reuse water and are supporting the Government in a water management project.
(iii) Absa Bank Mozambique is an example of how inclusion and diversity can be embedded in a company. Absa Bank Mozambique promotes diversity in its staffing and recruitment practices, recognising that inclusion is a source of innovation and competitiveness. The bank has shown itself to be a pioneer in gender inclusion initiatives, with gender parity in its workforce for over two years and is the first financial institution with 55% female representation in senior management positions.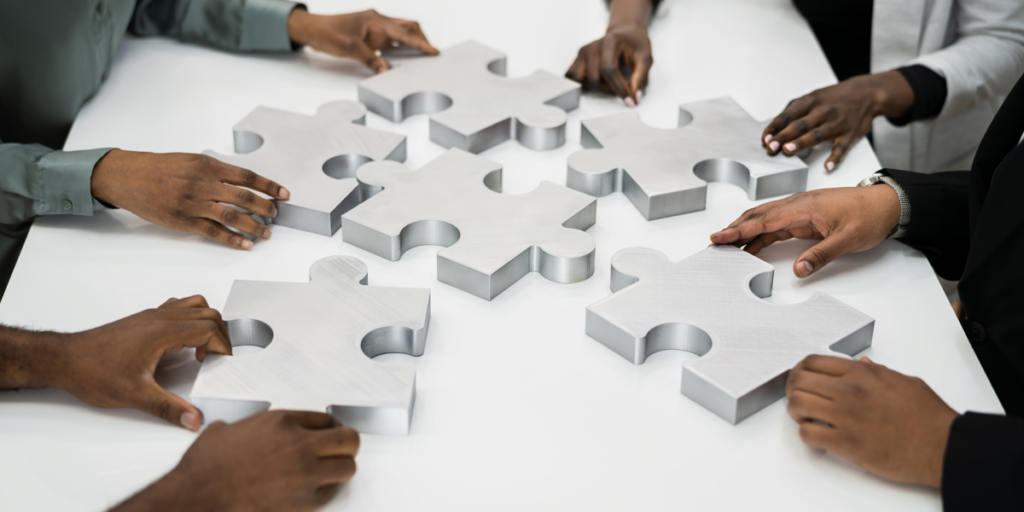 In short, the implementation of sustainability strategies is an essential aspect for the long-term success and resilience of any organisation.
Social and environmental innovation becomes necessary to develop more efficient and sustainable solutions, reducing the environmental impact of business operations.
Inclusion and diversity are key to ensuring that all voices are heard and that businesses can promote equal opportunities.
A purpose-focused Corporate and Social Responsibility agenda helps create alignment with company values and society's expectations, promoting transparency and accountability.
Last but not least, catalyst and "future-ready" leadership are important to guide the company in the transition to a more sustainable business model and to prepare it to meet the challenges of the future.
By adopting these strategies, companies can become leaders in sustainability and contribute to a fairer, more inclusive and sustainable world.