The development of a local content policy and the development of local enterprises remain pertinent themes in the Mozambican economy. Although there are ambiguous and conflicting definitions of local content within the different institutions, most agree that it should translate into added economic value.
From an economic value added perspective, the fact that a subcontractor on a mega project is paying salaries to local employees, procuring goods and services from local suppliers, and developing local talent to perform executive and senior management functions would be the most important factor. In addition, the efforts should translate into economic benefits for women and youth. This should in no way minimize the importance of ensuring that the shares of subcontractors are majority owned by local people.
While it is not realistic to expect local industry to be ready by now to handle most of the more complex contracts of the mega projects, the milestones have been very encouraging. Prior to the "Force Majeure" declaration, after the worsening insurgencies in Cabo Delgado province, TotalEnergies had committed to procure up to $2 billion in goods and services via local companies during the five-year development phase of the Mozambique Liquefied Natural Gas (LNG) field. The financial sector witnessed the economic benefit of the companies during the process, with small companies transforming into medium-sized companies due to the volume of business.
Prior to the declaration of "Force Majeure", the history of the country's Oil and Gas mega project was primarily centered in the Rovuma Basin, which envisioned expansion throughout the coast of Sub-Saharan African countries. In more developed African economies such as Ghana, we have seen the $8 billion Jubilee oil project positively impact the economy with a visible contribution of the Agricultural, Industrial and Service sectors to the country's GDP. One of Ghana's local content success stories is Flat C Marine Services, Ghana's first wholly owned marine vessel in the oil and gas sector. Absa Bank has been a key partner in the development of this vessel, which caters to Tullow Oil's project.
This Flat C Marine success story may spur our economy to consider the next level of local content development. As an example, complex Oil and Gas projects require both internal and external structures of processing plants. Developing local steel fabricators into specialized service providers could make local players eligible for contracts in excess of $50 million. Many similar success stories await us in our country as well. The announcement of over 120 trillion cubic feet (TCF) in the Rovuma Basin has put the Country on the map. Mozambique LNG and Rovuma LNG have estimated total investment costs of $45 to $50 billion, far in excess of the economy's GDP. Since then, the Government of Mozambique and entities in the Oil and Gas sector have been committed to creating ideas and projects to develop programs to boost local industry to meet the megaprojects.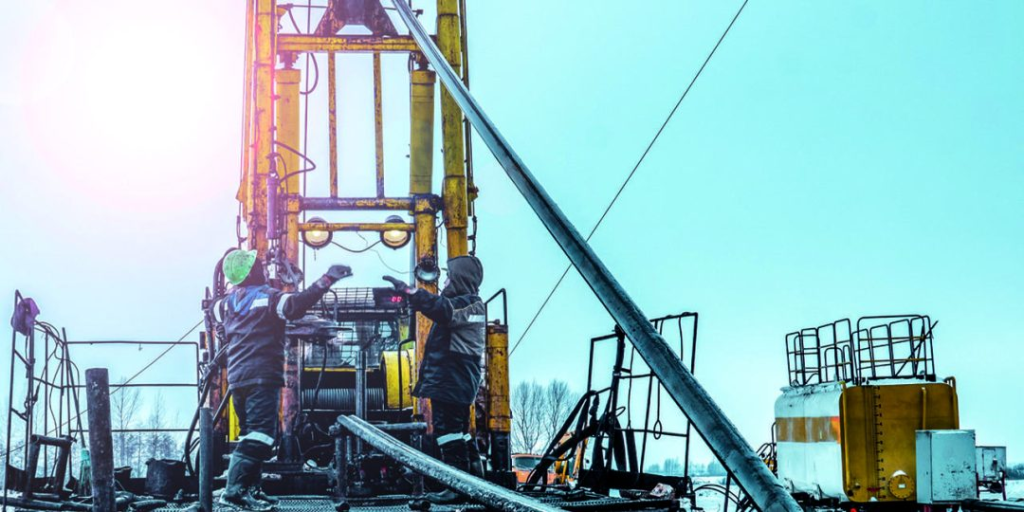 In the last two to three years, there have been announcements of locally owned entities acquiring international certifications for the goods and services they provide. This gives them a competitive edge and allows them to compete internationally for various projects beyond the Oil and Gas sector. That said, there will still be obstacles related to know-how and capacity building that must be overcome.
Mozambique's journey to become one of the world's leading exporters of natural gas will still extend beyond the main blocks in the Rovuma Basin. The announcement of the 6th licensing round occurred in November 2021 for 16 blocks, spread across the Rovuma, Angoche, Zambezi, Delta and Save basins. The six shortlisted operators for the respective blocks are ExxonMobil, TotalEnergies EP, ENI, Petro China, Sinopec International Energy and China National Offshore Oil Corporation.
Most of the licensed bidders for the new (non-operating) O&G blocks are entities already playing a role in the economy sector, such as Qatar Petroleum, ONGC Videsh and Sasol Africa. Bidders are expected to submit their final bids by August 2022, as the winning licensees will be published on November 30, 2022.
Prior to this, there have been public announcements about possible exploration drilling projects in Angoche block A5A led by ENI and Energi Mega Persada (EMP) has achieved positive milestones during the exploration drilling phase in the Búzi block. These recent developments point to expected announcements of further proven hydrocarbon reserves along the country's coast. After that, the announcements of final investment decisions (FID) ranging from hundreds of millions to billions of dollars for the development of these future oil and gas fields will occur.
Most contracts for the most complex and highly specialized works… are awarded to subcontractors internationally
To honor its commitment to reduce greenhouse gas (GHG) emissions by 30% by 2030 and net zero emissions by 2050, the Sasol Group has approved an investment of around R20-23 billion for the transition from coal to gas at its Secunda petrochemical plant. In addition to existing demand for about 292 billion cubic feet (BCF) of liquefied natural gas (LNG) from Sasol's Inhassoro PSA reservoir in Inhambane Province, the latest Secunda transition is expected to trigger a $420 million investment decision at Matola LNG, a terminal operated by Beluluane Gas Company (BGC), a joint venture between Gigajoule and TotalEnergies.
Existing local content development programs have translated into contracts for local companies for less specialized services such as catering, supply of consumables, Personal Protective Equipment (PPE), as well as the distribution of equipment and machinery manufactured outside of Mozambique. While this may be perceived as a milestone, the concern remains, from an economic point of view, value addition, as the destination of the resources will be to suppliers abroad. The long-term growth in demand for these goods should lead local companies to consider investing in factories and assembly lines for products, such as PPE, and local consumer products. This would generate more employment and increase tax revenues for the government. This is a micro and small scale example of how to foster local businesses and industries.
Most contracts for the most complex and highly specialized works, such as the design and engineering of the LNG liquefaction plants, supply of gas turbines, engineering and construction of the subsea systems of the complex megaprojects, are awarded to international subcontractors. In many cases, the fact that local industries are not prepared to provide this level of expertise has opened up space for Oil & Gas operators to be awarded a specific regime that allows a considerable percentage of the project transactions to take place overseas.
In practical terms, this would mean that billion dollar contracts would be awarded to foreign based entities, where both the Oil and Gas operator and the main subcontractor are non-residents and payments would be made from overseas jurisdictions. If Mozambique were as industrialized as what we classify as a middle-income economy, that would mean that a significantly larger percentage of those economic activities would now occur within local industry. That is, of course, the desired outcome of implementing local content development initiatives.
In conclusion, there are many lessons to be learned and many areas to be developed and improved towards the implementation of local content, which in turn will translate into the development of the country's economy. Of the existing Oil & Gas megaprojects, about 10% of the investment capital is paid to local suppliers. Recent developments in the licensing rounds indicate that we will see multi-billion dollar megaproject investment approvals in the coming decades. Some steps that could be taken to improve our local content landscape are:
Local content policy makers should think about an approach of enabling domestic companies to supply goods and services to the industry;
Creation of programs to transfer manufacturing and production of goods and services to the local economy, for goods such as PPE, consumer products. Machine assembly lines may also be a way forward;
Although foreign Oil Field Service (OFS) companies have formed joint ventures with local entities, stronger government incentives for such partnerships may result in more knowledge and the emergence of Mozambican-owned OFS companies;
Annual megaproject-specific local hiring volume targets, employment of national resources for semi-skilled, skilled and executive roles. Setting realistic targets, given local industry capacity, and progress should be monitored annually;
Approval of exchange control regulations that encourage more project-related capital to circulate within the local economy versus offshore transactions between project operators and suppliers.
The desired outcomes of the above measures is the emergence of local specialized industries, reduced pressure on the economy's balance of payments due to reduced imports, and greater knock-on effects on the local economy.