The President of Mozambique, Filipe Jacinto Nyusi and Eni CEO Claudio Descalzi, inaugurated today the Coral-Sul FLNG installation, located in the ultra-deep waters of the Rovuma basin. The inauguration, ceremony which was also attended by the Minister of Mineral Resources and Energy Carlo Zacarias and other members of the government, takes place at a time when the project and the country are still celebrating the first LNG shipment produced from Coral Sul FLNG, which took place on November 13th.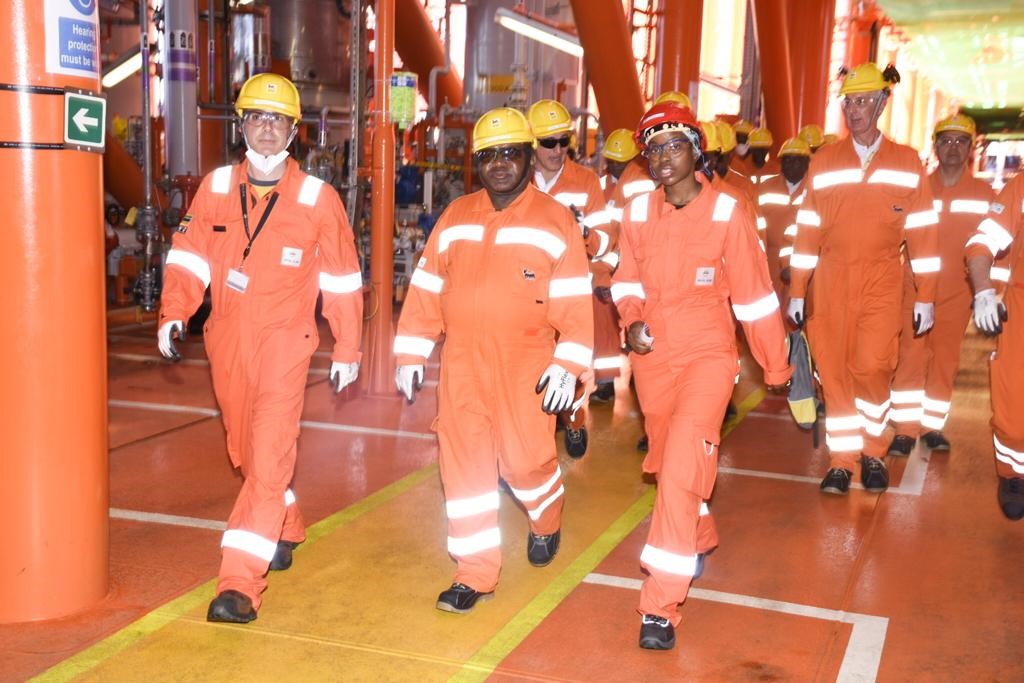 Coral South is the first LNG project in Mozambique and will generate significant, long- term benefits for the country through revenue and employment opportunities. The Mozambicans who are directly involved in the project's offshore activities, had the opportunity to meet with the President and the CEO, who witnessed the fundamental role that these employees are playing thanks to the training obtained abroad, thus contributing to the achievement of the project results.
In parallel to the inauguration ceremony, the President of the Republic and the CEO of Eni held meeting where they addressed issues related to other activities that Eni is implementing in Mozambique, such as the exploration of additional blocks, agriculture and bio feedstock, agri hub installation and restoration and conservation of mangroves.
The Coral Sul FLNG Facility went into operation 11 months after its arrival in Mozambique, in accordance with the deadlines and budget foreseen, despite the great challenges caused by the Covid 19 pandemic. Coral Sul FLNG has a gas liquefaction capacity of 3.4 million tons per year (MTPA) and will produce LNG from the 450 billion cubic meters of gas in the Coral reservoir.
Eni is the delegated Operator for the Coral South project and all Area 4 Upstream operations. Area 4 is operated by Mozambique Rovuma Venture S.p.A. (MRV), an incorporated joint venture owned by Eni, ExxonMobil and CNPC, which has a 70 percent participation interest in the concession contract for exploration and production of Area 4. In addition to MRV, the other shareholders are Galp, KOGAS and ENH, each with a 10 percent participation interest.