Studying abroad is an enriching experience that offers the opportunity to obtain a high-quality education, as well as to immerse yourself in a new culture and develop valuable skills. A new platform wants to bring young Mozambicans closer to this dream
Completing one of the most important educational stages of life abroad opens doors to enriching experiences, particularly for the professional CV. But getting scholarships and entry to international universities can be a challenge.
The competition is high and the financial resources to get there can be limited. It was against this backdrop that Allen Macuácua was inspired: the young Mozambican decided to develop a platform to simplify the process.
First Education is a platform that supports Mozambican students in the process of applying to universities abroad.
It offers four types of service: applying for scholarships, participating in online classes, preparing for access to higher education and supporting self-financing.
"First Education helps students acquire full or partial scholarships for some of the countries with which we have partnerships," with comprehensive support, "from providing information to the candidate's acceptance by the institution."
Online courses are one of the attractions, alongside others such as the "Foundation Year".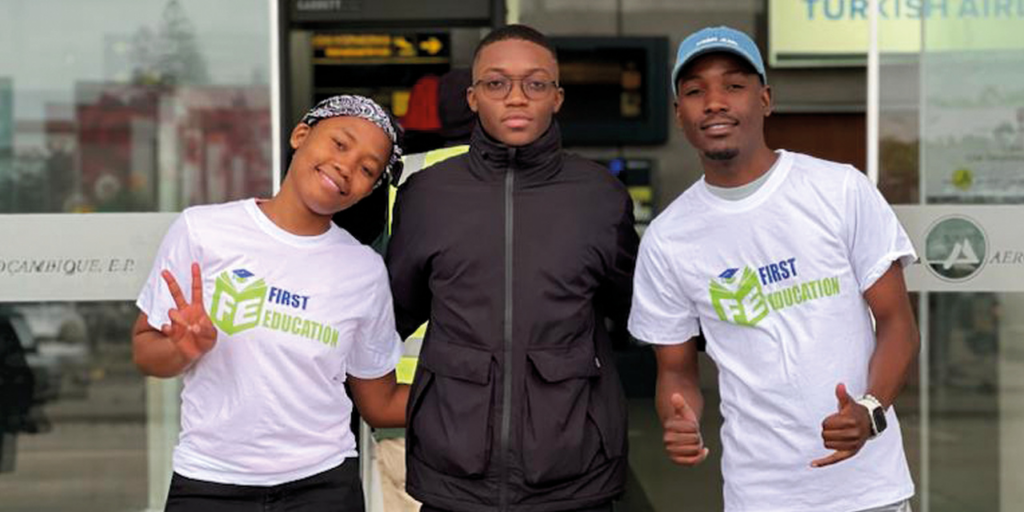 This is dedicated to preparing candidates who don't have the required qualifications to join the programme they want, either due to lower than average grades or a lack of mastery of the required subjects.
After this year of preparation, the student should be ready and "can do online teaching or have a scholarship for the country they want," explains First Education's CEO.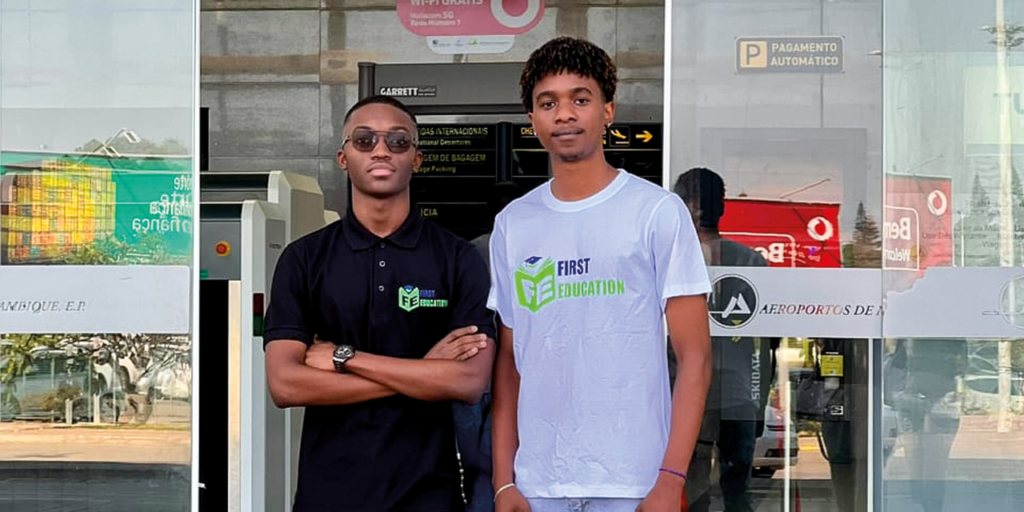 "Finally, we have self-financing, a service in which the candidate or their guardian presents the amount they have available to pay for the course and we look for institutions aligned with those financial capacities and qualifications."
The platform has been on the market for almost three years and has already supported around 1360 students to enter higher education outside the country, as well as online courses.
"Our aim is to continue supporting as many students as possible and to realise this dream, year after year, with an ever greater impact at national and international level," says Allen Macuácua.
More than guaranteeing access to higher education, the platform is a way of closing the misinformation gap that often leads young people to give up.
"People believe that in order to get scholarships or do higher education abroad, they need a lot of money and end up giving up. But that's not true," he explained.
Since its creation, First Education has already managed to send students to countries such as Malaysia, Portugal, Spain, China, India and Cyprus. To access the platform's services, simply visit the website at https://firsteducation.edu.mz/ or use social networks such as Facebook or Instagram.