Mozambican President Filipe Nyusi has challenged the relevant public and private health institutions to develop initiatives focused on reducing industrial imports of medicines into Mozambique.
According to Nyusi, who was speaking at the inauguration of the Central Warehouse of Medicines and Medical Supplies (CMAM) in the central city of Beira, there are a considerable number of individuals and companies importing medicines. "These individuals do not show any interest in abandoning this activity, which consumes a lot of resources very much needed by the country's economy", he said.
The Central Warehouse is budgeted at 4.6 million dollars, funded by the Mozambican State and the Global Fund, through the United Nations Development Program (UNDP).
It has a capacity to store about five thousand pallets of medicines and medical items. The redevelopment of the Beira CMAM began in March 2022, after the original building was destroyed by Cyclone Idai in March 2019.
"There are those who still resist, I could see it in Maputo. There are people who still want to import medicines, they earn huge amounts of money", said the president.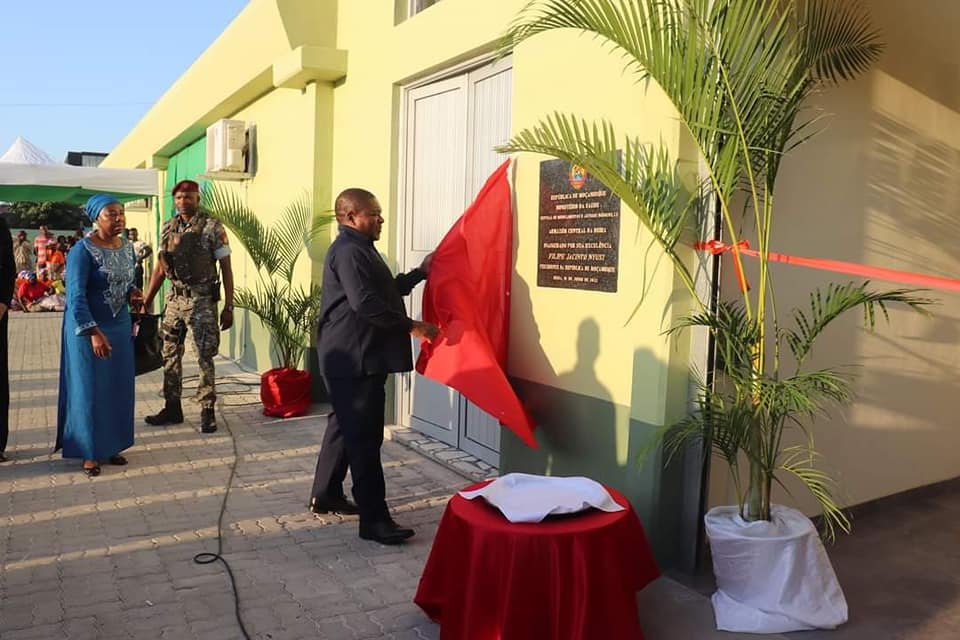 Therefore, he urged health professionals to "work hard to make national production of medicines and other essential medical items viable."
He explained that during the Covid-19 pandemic period, Mozambique had difficulties importing medicines because the ports were overcrowded and air transport was more expensive for the state coffers.
Therefore, it became very difficult to import essential medicines, even basic pain killers such as paracetamol.
"We should take advantage of our products. What is the problem of producing these medicines here in the country? What is, for example, the problem of producing clothes for medical staff from the cotton that is produced in large quantities in Niassa and Nampula provinces?", he asked.
The business class, according to the President, should not focus all its investments only on the country's vast reserves of hydrocarbons.
As Mozambique's population grows, Nyusi warned, so the demand for medicines also grows.
"We have raw materials in Mozambique to produce essential medicines domestically. What we need is a paradigm shift; a pharmaceutical industry will bring health gains for the population as well as growth of the economy", he said.
The COVID-19 pandemic, Nyusi said, exposed the vulnerability of the National Health System due to dependence from abroad, especially in medicines, technologies, and other medical items.
"With the import of almost all types of medical products, we are spending a great deal of foreign currency", he pointed out.
AIM