To be different through the quality of services is what has often been difficult for most companies in Mozambique. But those that succeed have in their hands, without doubt, an opportunity for differentiation.
It is in this context that PLM, a company providing services in the area of facility management, decided to become certified in quality with a view to embracing large projects.
In an exclusive interview with DE, Mário Viveiros, PLM's general manager, tells us about the company's trajectory and perspectives on the Mozambican market.
What is PLM and how long has it been operating in the Mozambican market?
PLM is a service provider in the area of facility management. This activity, facility management of a building or any other infrastructure, covers the management and maintenance of special technical installations, such as HVAC, electrical network, civil construction, including building and hydraulic maintenance, communications network, water and sewage, fire detection and fighting systems, among others. We can carry out maintenance using our own technicians, known as hard services, or manage other more specific contracts, as we do not include these services, such as cleaning, security, photocopiers, pest control, catering, etc., known as soft services.
The main objective of PLM, which translates into an advantage for the client, is to allow the client to focus on the main activity of its business, avoiding the need to create parallel departments/internal structures, with a guarantee of improvement in various aspects, which is evidenced by a reduction in the effective costs of maintenance/operations, user satisfaction and appreciation of the property/infrastructure.
In addition to maintenance and facility management services, we also supply and assemble equipment, fit-out works and technical audits.
We have been in Mozambique for about 25 years, that is, the company was incorporated in mid-1996, having started its activity at the end of that year or the beginning of 1997. Today the company has 170 workers, 168 of whom are Mozambican.
Although the company belongs to the IPG group of Portuguese origin, we can say that the investment made is local, since the greatest investment we made in Mozambique was precisely in human capital. When we provide services to our clients we are essentially selling knowledge.
Speaking of the market where we are positioned, it is engineering, which is undoubtedly a promising and fast-growing market in Mozambique, considering the level of existing infrastructures and future needs. The more traditional and classic engineering area has evolved a great deal, and today Mozambique trains and has excellent engineers and technicians who are able to compete on an equal footing with any other European country or country in the world.
I would say that the specific area of facility management is a little more behind than the classic engineering area, because Mozambique is a country that is culturally used to prioritising investment more than the maintenance component. The change of culture and mentality is something that will normally happen and we have been witnessing this will to change, although it is a slow process. Due to the fact that the facility management area has not seen such a rapid evolution as the traditional engineering area, it is natural that today it is a less regulated area, which obviously creates some challenges for us in this market.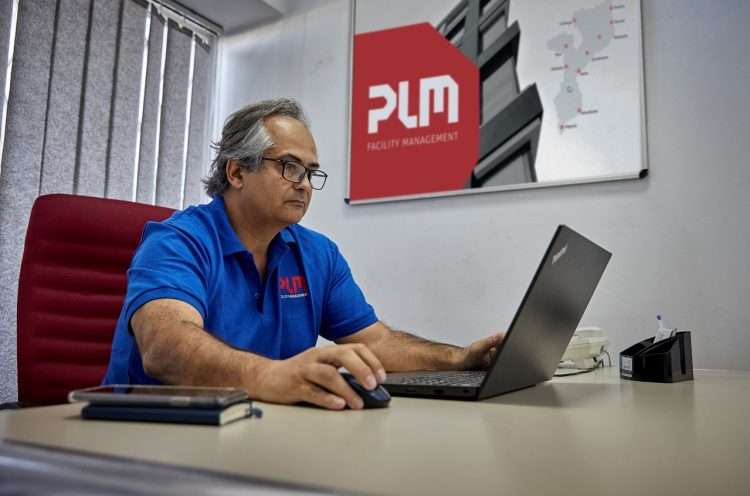 What are these challenges?
These challenges have to do, precisely, with the fact that it is an area that is not very regulated. In other words, there are no very specific norms for this area of maintenance, nor for the accreditation of technicians, unlike what happens in other countries in Europe and the world.
The fact that it is still a poorly regulated market makes it difficult for companies that want to position themselves in a serious and professional way, such as PLM, to be competitive.
Another major challenge has to do with technical training, which ends up being based not on specific academic training, but on professional experience. That's why we created a kind of internal training academy and an e-learning platform to train our technicians internally and at a national level.
Recently, PLM Mozambique advanced with the certification process in quality, whose conclusion is expected for the second half of 2023. What was PLM's purpose in seeking this certification?
We advanced to the certification project because we understand that, with the evolution of the market and with the arrival of large projects, which bring multinational companies with high standards, the clients and the market itself will demand to work with companies certified in the ISO 9001 standard, as already exists in other countries. We want to be positioned to meet this challenge, but this is not the only reason.
The other reason is that we believe, probably through my experience in multinational companies with complex organisational systems and very demanding quality systems, that a certified company has tools and processes that are much more appropriate and that, consequently, allow us to provide a better service with more quality, necessarily increasing the satisfaction of our customers. We will introduce standardisation, discipline, re-engineering, risk analysis, control and process efficiency, which will consequently improve not only the quality of the services delivered, but also our efficiency and profitability.
Although we follow the procedures of the parent company, which is certified, and certification is not currently a requirement, it is important that we make this investment now, because, in addition to future strategic positioning, we will be able to improve the quality of our services provided.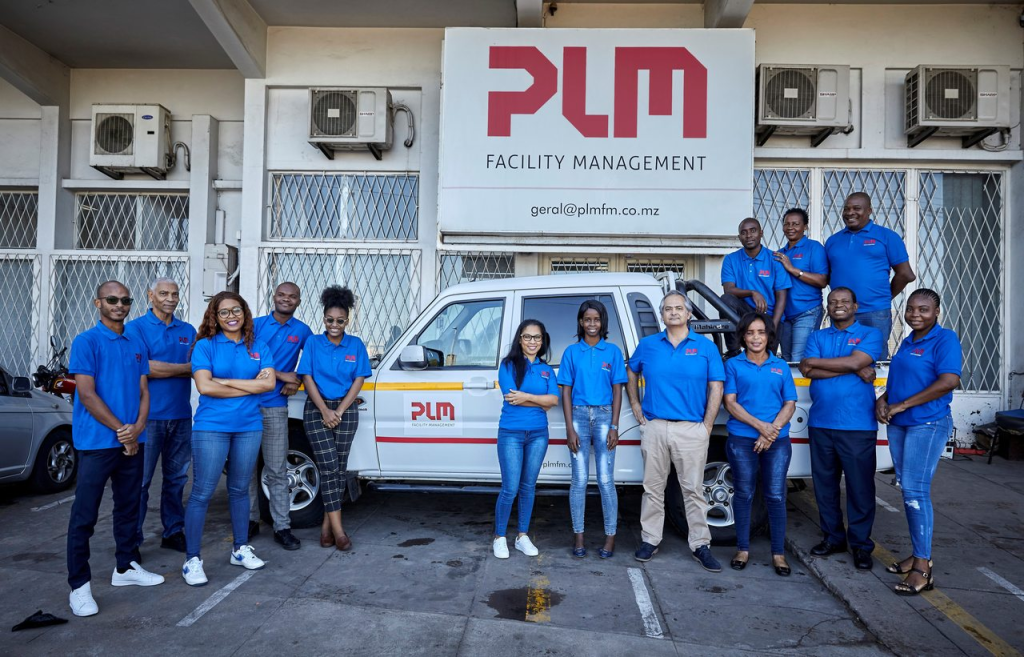 In Mozambique there are still few companies that provide these services. Specifically, what makes PLM different from other companies in the market?
There are few companies that have a profile like PLM. However, there are many that can compete in this area because there is little regulation.
One of the factors that clearly differentiates us from our competitors is our geographical presence. PLM has made a huge effort over the last five years to open delegations and physical offices throughout the country, and now has local teams all over the country, spread over ten physical offices, which allows us to be closer to clients and provide a much faster and more efficient response.
The fact that we are a Mozambican company of a reasonable size, with around 170 employees and operating in Mozambique on a stable basis for over 25 years, is clearly also a differentiating factor.
Another element is the investment made in the area of training, more specifically in the technical training and accreditation of our professionals. In this area of facility management, due to the lack of regulations regarding technical accreditations, technical training is generally assessed more by professional experience and curriculum, and not so much by academic and technical training.
"We have a traditionally strong position in the banking sector"
In order to mitigate this gap, we introduced in July this year in-house training sessions, which are taught by PLM's expert staff, every Saturday morning. A wide range of topics relevant to our operation are discussed, not only specific technical topics such as HVAC, electrical installations, UPS, generators, etc., but also behavioural and safety topics.
Because we have a complex operation spread throughout the whole country, it is difficult to carry out these actions transversally, and, in order to guarantee that the training sessions are attended by everyone, all sessions are recorded and introduced in an e-learning platform, which was developed for this purpose, and which aims to ensure that all employees throughout the country have the same level of information and training.
Still in the area of certification, there is a race to not lose the board of major projects, especially in the gas area. How does PLM conceive these projects in its strategy?
PLM, through its strategy, which involves a clear focus on quality, training for our staff and partnerships, intends to be fully prepared to work with international clients, who have highly complex installations and high standards of demand. It is in this segment that projects in the gas area fit, and it is in this segment that we want to position ourselves.
The facility management market, due to the lack of regulation, means that there are many companies operating in an unprofessional manner and with very inadequate structures, making it difficult to be competitive in this market. The arrival of large international companies with high standards of quality and demand will end up creating a natural filter that, I believe, will be favourable to us and will end up compensating for the effort we are making now.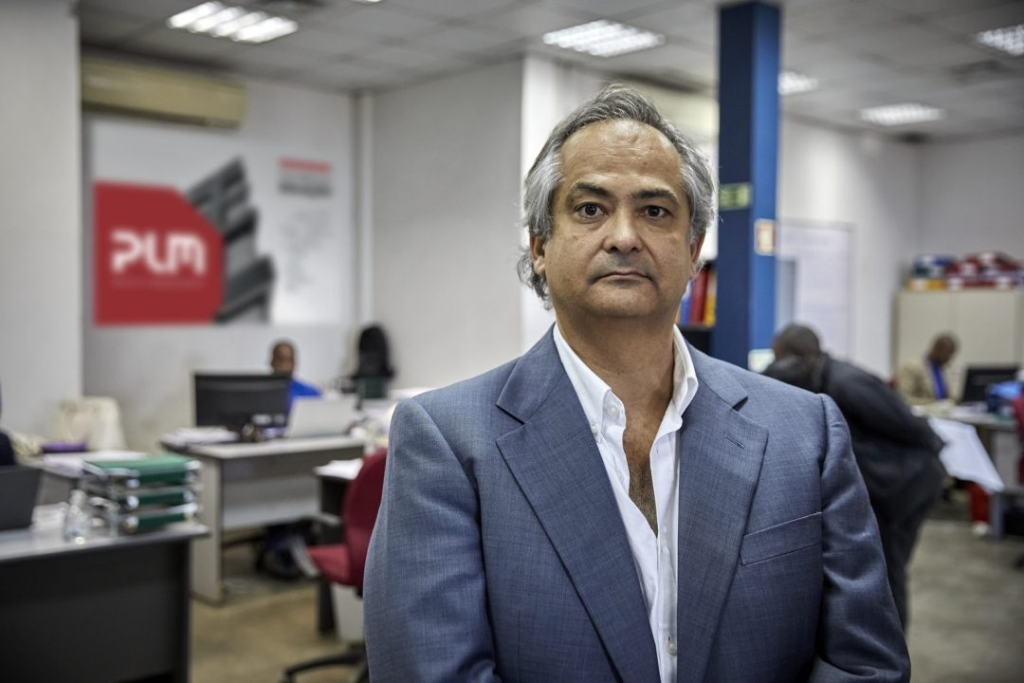 How many clients does PLM currently have in general?
Throughout PLM's history, we have carried out more than 200,000 interventions in Mozambique, and today we are in charge of the management and maintenance of around 400 installations throughout the country. We traditionally have a strong position in the banking sector. However, PLM has been strengthening its position in other sectors such as corporate headquarters, office and residential buildings, office and business parks, large distribution chains and specialised retail chains.
Banking has been and always will be a reference client for PLM and, in fact, we have been moulding and growing our organisation taking into account the requirements and demands that the banking sector has always had.
Faced with a market that shows growth prospects over the next few years, which may create conditions to attract several other companies in this field, how is PLM positioning itself to face the competition?
Precisely by not being focused, at this stage, only on growth, but above all on the consolidation of the operation, through a clear bet on quality, the training of our staff, portfolio diversification and strategic partnerships. This rethinking of repositioning aims not only to respond to market demands, but also to consolidate the company's position as one of the key-players in its field.